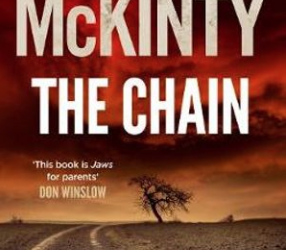 Kathy's Review : THE CHAIN by Adrian McKinty
You are part of the chain. Your child has been kidnapped and you must abduct someone else's child to save your own. Don't break the chain.
Rachel's daughter Kylie has been kidnapped. She is contacted by another mother whose son has also been abducted. Rachel must pay the ransom and kidnap another child. If she disobeys, breaks the rules or goes to the cops, both children will die.
This is a thrilling read – you follow Rachel's journey, her highs and lows, and the decisions she makes. Ultimately it leaves you wondering – what would I do?