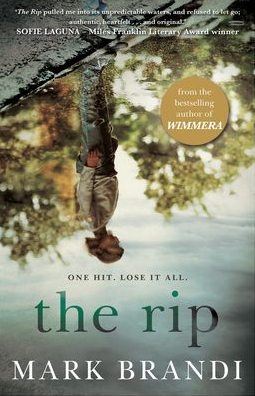 Urban Crime, Hachette Australia
The Rip is a crime novel set in Melbourne and is written from the point of view of a young drug addicted woman. She has a friend Anton and her dog Sunny and, although life isn't everything she dreamed it could be, she wasn't unhappy living in the park. Then along came Steve offering his flat to crash in. Anton and Steve have a history and Steve has secrets – like what is he doing in his bedroom that creates such a smell, where do Steve and Anton disappear to during the day, where does Steve get his money? Sometimes you don't know you're in too deep until you're caught in the rip.
This is not my usual read, but I do like novels set in Melbourne, so I picked it up – and had trouble putting it down. The characters are well drawn, you really feel you know them and you worry for their mistakes. I would recommend this book to readers who enjoy a crime story with non traditional characters and anyone who likes a powerful book that makes them think.
https://www.hachette.com.au/mark-brandi/the-rip-from-the-award-winning-author-of-wimmera